Whether he's singing about give and take with his girl, or simply biding his time in a lush setting, Popcaan's music celebrates the role women play in his life, like few dancehall artists today.
"Strong Woman" is a message born out strong relationships, a way of seeing the world through a compassionate lens.
This idea of unyielding strength of character is something that really hits you when you listen to Popcaan and "Strong Woman," even in instances where he is warning the competition to step on the gas.
As I've said in the past, Popcaan's Forever is a an album full of contenders, with an adherence to uniformity and sound.
Popcaan's label Mixpak has created a vigorous "Sound" tempting different types of consumers: hardcore dancehall audiences and poppy confectioners all the same.
Strangely enough Mixpak is based out of Brooklyn; who could have predicted a Global takeover of this magnitude?
Popcaan Announces New Album 'Forever,' Brings the Sunshine With 'Body So Good' Single
Popcaan is ready to make the ladies wine their waistlines and men buss a few blanks this season with the announcement of his new album, Forever.
Along with the album news, the singjay has also shared "Body So Good," the lead single from Forever.
"Body So Good" infuses the lush tropical air of Jamaica and the sweltering summer heat, as Popcaan flirts with his lover on the dancefloor.
It may seem like Popcaan is toying with her emotions at first, but his syrupy vocals laid over a sun-kissed drum and acoustic guitar-based production makes everything seem alright for the moment.
The rugged "Bruk out bruk out, good good body gyal" sample gives the song an authentic edge.
Following the release of Where We Come From, Popcaan has since dropped songs to keep the streets buzzing like "Addicted," "Bad Yuh Bad," "Family" and "My Type" that mainly catered to the female perspective.
Listen to "Body So Good" and see Popcaan's upcoming tour dates below.
Stream Popcaan's Sophomore Album "Forever"
After months of promotion, which included a nice co-sign from close friend Drake, Jamaican artist Popcaan decides to come through today and share his highly anticipated sophomore album Forever.
The follow up to his 2014 debut Where We Come From contains 17 tracks in total and a lone feature from Nigerian artist Davido, who appears on the song "Dun Rich." Meanwhile, it's currently being led by the previously heard singles "Wine for Me," "Firm & Strong," and "Body So Good," to name a few.
Available now on iTunes, fans can stream the project in its entirety for free thanks to the good folks at Spotify.
Take a listen to the dancehall-infused project and let us know what you think.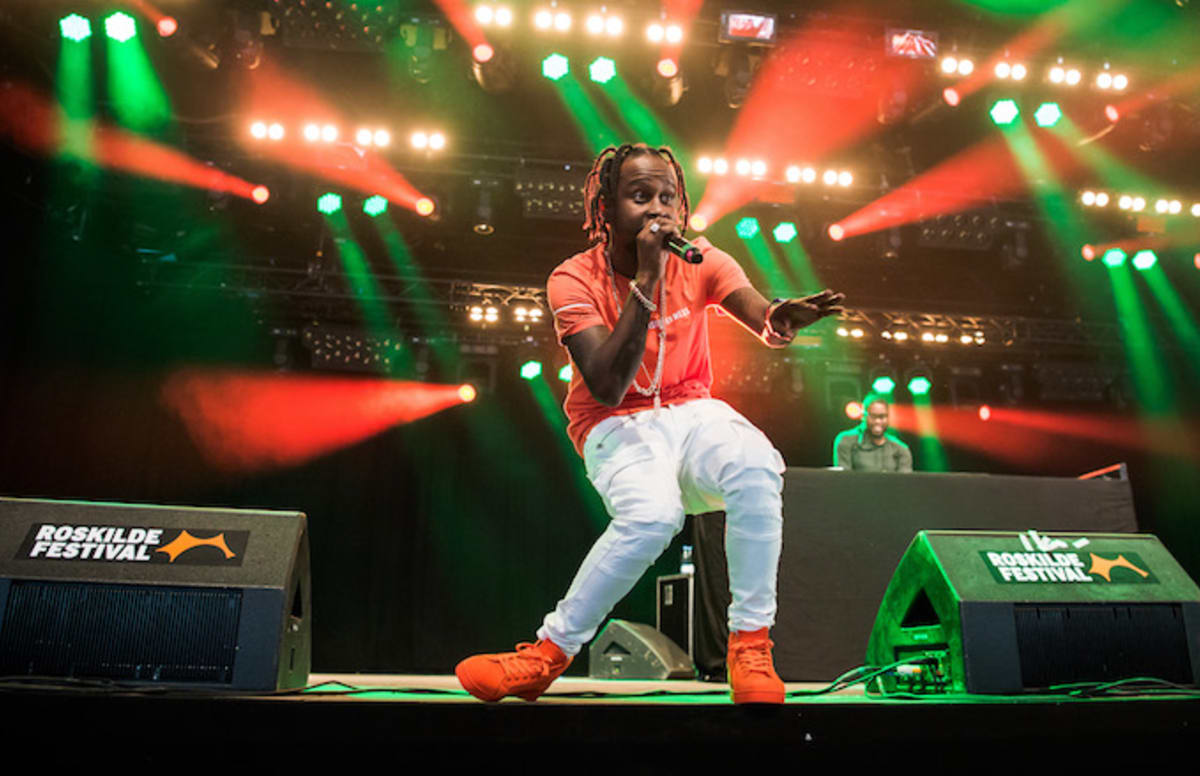 Popcaan's New Album 'Forever' Has Arrived
#Popcaan, #Dancehall, #Lush, #Lens, #HardcorePunk, #PopMusic, #Brooklyn, #Magnitude, #Dan, #SylvesterStallone, #Barcelona, #Crown
Source:
Popcaan Heralds Every "Strong Woman" Around The World
Popcaan Announces New Album 'Forever,' Brings the Sunshine With 'Body So Good' Single
Stream Popcaan's Sophomore Album "Forever"
Popcaan's New Album 'Forever' Has Arrived