Conservative figures Milo Yiannopoulos and Tomi Lahren have reportedly been cast in a secretive anti-abortion movie project about the Roe v. Wade Supreme Court decision, the Daily Beast reported Friday.
Yiannopoulos, a right-wing provocateur, will play British abortion doctor David Sopher.
The Daily Beast reported that he will be depicted as performing abortions during his single scene in the film.
Conservative commentator Lahren will play the daughter of Supreme Court Justice Harry Blackmun, who authored the opinion in Roe v. Wade.
Other cast and crew members are largely unaware of Yiannopoulos and Lahren's roles in the film, according to the outlet.
The Hollywood Reporter first reported on the film earlier this week, revealing that it was being filmed in New Orleans under a fake title.
Loeb told the Reporter that the movie has struggled to find locations that will agree to let the project shoot there after learning about its content.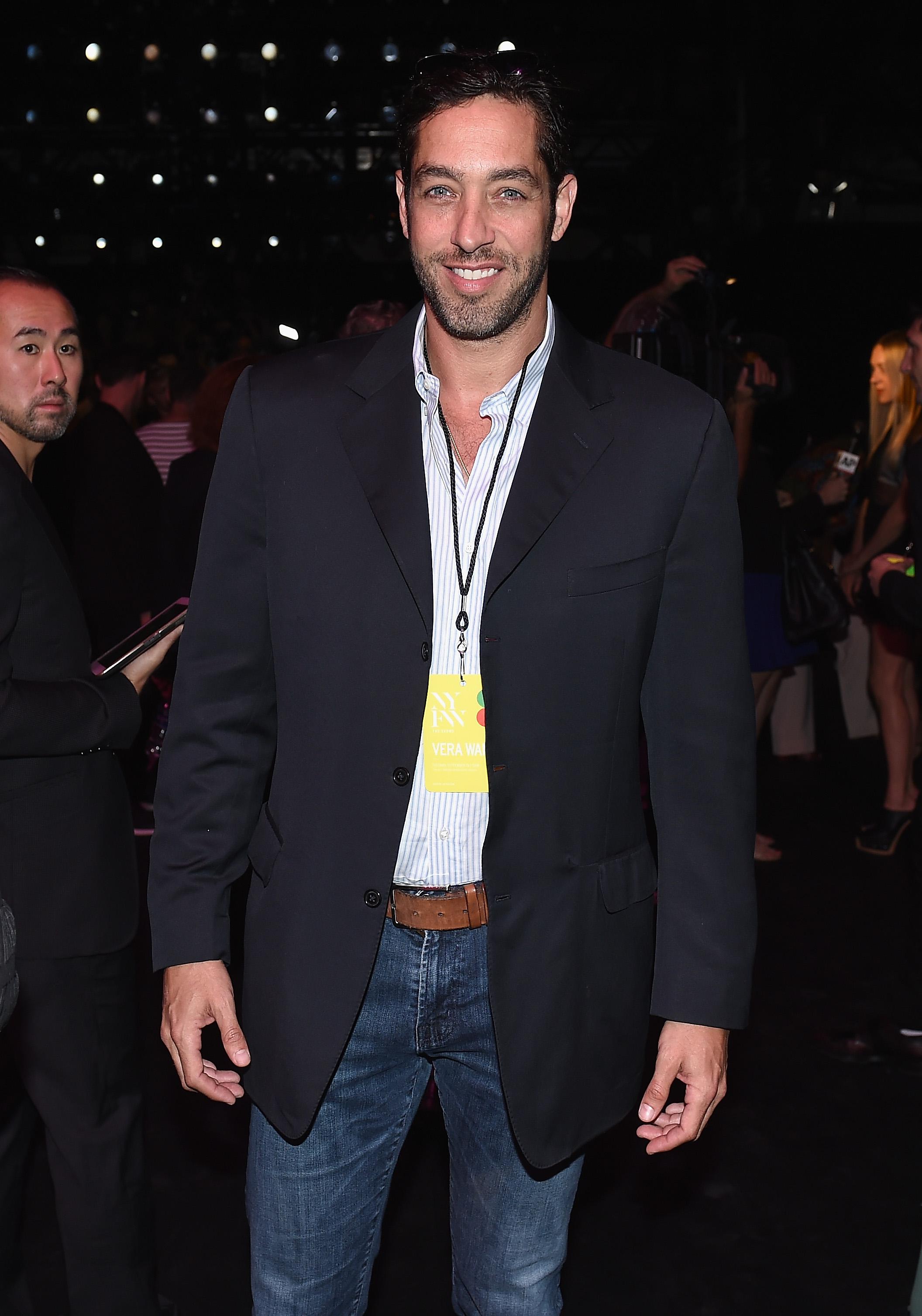 Nick Loeb, Who Sued for Sofia Vergara's Embryos, Is Making an Anti-Abortion Movie With Milo Yiannopoulos and Tomi Lahren
Since June 15, Nick Loeb has been secretly shooting scenes for a new movie called Roe v. Wade, with feature appearances from Milo Yiannopoulos and Tomi Lahren.
In production in New Orleans under the pseudonym 1973, the movie is reported to be a pro-life twist on the story of the landmark Supreme Court case that secured women's right to legal abortions.
From costume and location managers to director and assistant director, the film has been losing personnel due to extreme misrepresentation of the storyline.
Several crew members who spoke anonymously with the Daily Beast alleged that the film includes multiple graphic depictions of aborted fetuses.
After the first director and assistant director left, co-writers and producers Loeb and Cathy Allyn took over that tile as well.
Yiannopoulos and Lahren are among the group of conservative big shots who haven't abandoned the film.
Yiannopoulos makes a cameo appearance as Dr. David Sopher and Lahren plays Sally Blackmun, daughter of the Supreme Court Justice who wrote the court's majority opinion on the Roe v. Wade case.
Anti-Abortion Movie Roe v. Wade Not Up to Kevin Sorbo and Stephen Baldwin's Standards
Western Movies: Prairie Fever – Kevin Sorbo, Lance Henriksen, Dominique Swain Prairie Fever Drunken ex-sheriff Preston Biggs gets a ticket out of the jail-house and a fistful of cash to escort three half-crazed rejected mail-order brides to the nearest train back east.
Laura's new faith-based talk show is here! This week, Laura enjoys a sit-down with Hollywood power-couple, Sam and Kevin Sorbo.
Kevin has been a part of film projects such as God's Not Dead, Let There Be Light, and more.
This clip was made by a Kevin Sorbo´s fan, just for fans entertainment.
Actor and producer Kevin Sorbo discusses his faith, live, and being the voice of God for a new audio Bible experience.
KEVIN SORBO on Mad TV. Clip made by a fan, just for fans entertainment.
"Pastor Jim Bakker discusses one of his favorite parts of the new movie"Let There Be Light" with Kevin and Sam Sorbos, who star in the movie.
Inside 'Roe v. Wade': A Disturbing Anti-Abortion Film Featuring Milo Yiannopoulos and Tomi Lahren
What the THR piece failed to disclose is why the cast and crew of Roe v. Wade have been quickly dropping out of the project, as well as the project's true nature-including several graphic scenes depicting aborted fetuses, according to several crew members who spoke to The Daily Beast on the condition of anonymity, fearing reprisals.
This attitude extended to members of the supporting cast and crew, many of whom were told that the film was a vaguely pro-life project tackling the landmark Roe v. Wade Supreme Court case "From another perspective," only to arrive on set, view the script, and be shocked by the extremity of its point of view.
Two members of the Roe v. Wade cast have been kept secret from much of the cast and crew: Tomi Lahren and Milo Yiannopoulos.
The right-wing trolls have been cast in one-scene cameos, with Lahren portraying Supreme Court Justice Blackmun's daughter, Sally, a Planned Parenthood volunteer who challenges her father; and Yiannopoulos as Dr. David Sopher, a British abortion doctor who invented the Sopher ovum forceps and "Who's performing abortions and feels they don't matter," according to a crew member.
Most other cast members are not aware that Lahren and Yiannopoulos are making cameos in the film.
Roe v. Wade is executive produced by Alveda King, the conservative commentator and niece of Martin Luther King Jr., but crew members say she's been scarce.
The production chaos has left morale among members of the Roe v. Wade crew-the ones who remain, that is-very low.
#MiloYiannopoulos, #AntiabortionMovements, #ConservativeParty, #SupremeCourtOfTheUnitedStates, #TheDailyBeast, #RightwingPolitics, #Abortion, #HarryBlackmun, #PlannedParenthood, #Beast, #TheHollywoodReporter, #NewOrleans, #Conservatism, #JonVoight, #StaceyDash
Source:
Milo Yiannopoulos, Tomi Lahren cast for anti-abortion Roe v. Wade movie
Nick Loeb, Who Sued for Sofia Vergara's Embryos, Is Making an Anti-Abortion Movie With Milo Yiannopoulos and Tomi Lahren
Anti-Abortion Movie Roe v. Wade Not Up to Kevin Sorbo and Stephen Baldwin's Standards
Inside 'Roe v. Wade': A Disturbing Anti-Abortion Film Featuring Milo Yiannopoulos and Tomi Lahren