During the parade, Golden State's Draymond Green had some choice words to say about the Cavs' Tristan Thompson.
Green infamously avoided shaking Thompson's hand after their victory.
"We just cut from a different cloth. There's a lot of guys in this league, they soft," Draymond stated with a smile on his face.
"We ain't cut the same. I told one of them dudes from Cavs after the game. He tried shaking my hand and I said 'Tristan we aint cut the same.'".
TMZ caught up with Matt Barnes recently, and asked the retired NBA star about the situation between Green and Thompson, and if the beef was serious.
"A lot of people are tough on the court and then when you see them off the court, they're not as tough as they want to be," began Barnes.
"But if it is serious, you know I got Draymond." When asked what he meant by people acting tough on the court, Barnes responded, "I don't know what Tristain was trying to do but, people know he's not built like that. It's known. Period." Barnes says its the "Basketball tough talk" that has him positioned against Thompson in this feud, and claims his personal life has nothing to do with it.
Matt Barnes Rips Tristan Thompson: You're FAKE Tough!

EXCLUSIVE. Matt Barnes says the REAL reason people in the NBA don't like Tristan Thompson is because he's a fake-ass tough guy who's all talk … no action.
Since Barnes is tight with Draymond Green – who also hates Tristan – we asked him where the animosity comes from … and Barnes didn't mince words.
"A lot of people are tough on the court and then when you seem them off the court, they're not as tough as they want to be," Barnes told us.
He added this shot … "People know not built like that. It's known, period."
As for Draymond … he refused to shake Thompson's hand in Cleveland after the four-game sweep, and then said at the championship parade Tuesday, "Tristan, we ain't cut the same."
Barnes says the beef has nothing to do with the Khloe Kardashian drama … it's solely about Tristan talkin' tough, but not backing it up.
BONUS: We also asked Barnes where he thinks LeBron will end up … and Matt's money is on one of his former teams.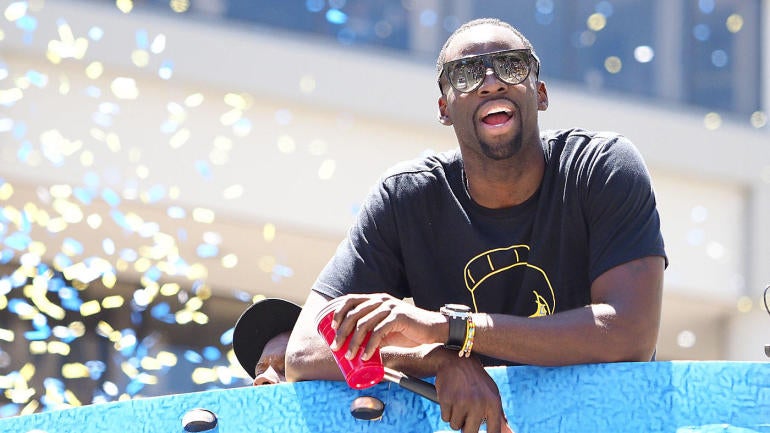 Warriors' Draymond Green takes a shot at Cavs' Tristan Thompson during championship parade
draymond is on one pic.twitter.com/YD3M9wobCP

— James Herbert (@outsidethenba) June 12, 2018
The Golden State Warriors' championship parade is a big day for Draymond Green, because it affords him many chances to talk trash and troll people, and those are two things the All-Star forward loves to do.
Later in the day, he decided to also take a shot at Cleveland Cavaliers big man Tristan Thompson.
On top of a bus along with Kevon Looney, Green was answering questions and started to talk about how he was cut from a different cloth than other guys in the league.
At first, he wouldn't name names, but then let it slip at the end of the clip that he was talking about Thompson.
After Thompson was ejected – controversially, many would say – with a few seconds remaining, he stayed on the court.
That's when Green began chirping, which upset Thompson, leading to the Canadian shoving the ball in Green's face.
Green was not bothered, saying he would meet Thompson "In the streets any day."
Golden Warriors Fans & Draymond Green Troll LeBron James During Victory Parade -– See Hilarious Pics
Draymond Green's shirt for the parade… pic.twitter.com/MzoOUDaJ5V

— Chris Haynes (@ChrisBHaynes) June 12, 2018
— Alameda County Sheriff (@ACSOSheriffs) June 12, 2018
Golden State Warriors fans and Draymond Green decided to get a little funny at the basketball team's victory parade on June 12 by totally trolling Cleveland Cavaliers player LeBron James in two different ways.
The Golden State Warriors are champions and they celebrated by playfully trolling LeBron James of the losing team Cleveland Cavaliers at their victory parade in Oakland, CA on June 12.
After winning the NBA championships last week after a four game sweep, Warriors players, including Draymond Green, and their fans came out to the massive parade to show off their support and happiness in some funny ways.
In addition to that hilarity, Draymond did his part by wearing a T-shirt that mocked a well-known meme that LeBron posted on Instagram at the beginning of the NBA season.
The shirt shows an "Arthur" fist and Draymond had it wearing three Warriors championship rings with the same caption that James had for his which read, "Mood" The friendly jabs started back in 2016 when James wore an "Ultimate warrior" t-shirt at his team's celebratory parade.
Now, the Warriors fans and players definitely got him back at their own parade!
Congrats to the Golden State Warriors for an epic season!